With summer approaching, keeping our tresses neat is a challenge. Wash and go's become overwhelming and straight hair can't stand up against the heat. Protective styles keep your hair safe as well as help it grow.
To keep your braids looking fresh wash regularly as you would your regular hair with shampoo and water
Use braid spray to keep the braids from appearing dull looking
Ask to have your edges out in order for your braids not to look stiff or out dated
Always sleep with a head scarf wrapped around the front of your head to keep edges laid
 Applying hair jewels keeps your look on trend.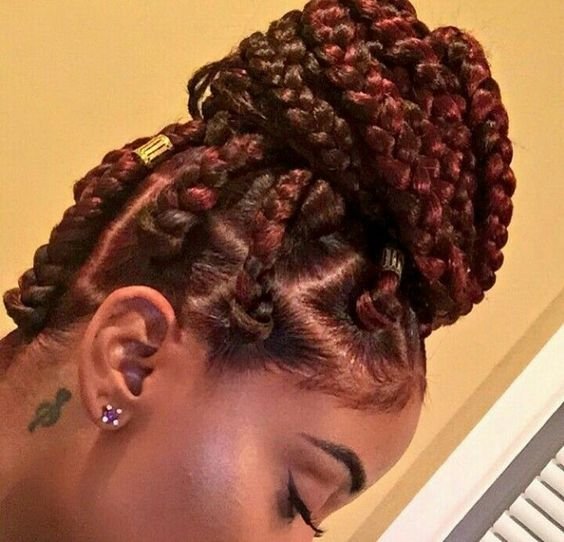 Different styles keep you from getting bored of your hair.
Braids are so much fun any time of year, it provides great protection from the elements and allows you to be creative with your look in no time!